TAA BOOK - For charity 73pz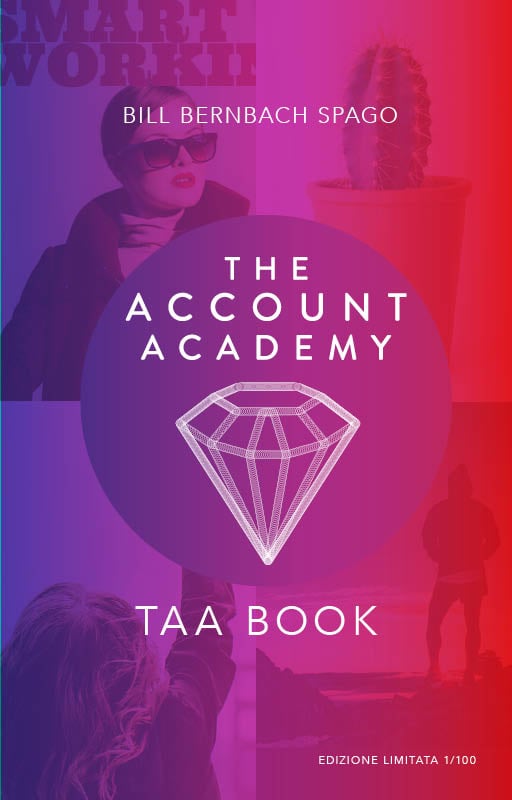 THE AA BOOK - For charity
Limited edition for charity, 100 copie numerate.
Un libro che non è un libro. Non ne siamo capaci, per questo abbiamo riciclato l'archivio di The Account Academy (50 pagine, wow) cercando di farci più mark up (emotivo) possibile.
È un ebook in edizione limitata e numerata (x/100), ma il numero 1/100 è già andato.
(memo - mettiamo uno "splash cta" con scritto che è in offerta anche se non è vero.)
Donando riceverai - un pdf (stampabile a 100/150 dpi) -
L'intero ricavato sarà devoluto asap.